Pretty Green: Garden Days

GARDEN DAYS AT KRAMER&KRAMER`S, 26.-27.APRIL 2019 IN OUR CONCEPT STORE.

Lectures by plant expert Karl Hillebrand. A magnificent garden with its own fruit, flowering shrubs, perennials and herbs should no longer be a dream. Plant expert Karl Hillebrand and the team from Kramer & Kramer inform and advise on the redesign or remodeling of your garden.
FRIDAY, 26th of April 2019
Thematic focus on herbs. Tasteful, aromatic, fresh - this is how summer tastes with herbs from our own garden.
SATURDAY, 27th of APRIL 2019
10: 00-11: 00: UPDATE YOUR GARDEN
with fruit trees and soft fruit.
Lecture with Plant Expert Karl Hillebrand
11: 00-12: 00: Nursery Tour
12: 00-14: 00: Snacks and Drinks
14: 00-15: 00 : MIX & MATCH
with herbs, perennials and roses.
Lecture with plant expert Karl Hillebrand
15: 00-16: 00: Nursery tour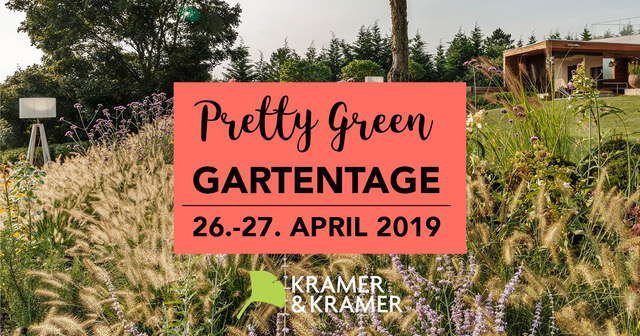 Location
CONCEPT STORE ZÖFING
Hauptstraße 18
3441 Zöfing bei Judenau

Opening Hours
Mo.-Fr 8.00-18.00
Sa. 9.00-16.00